DO NOT DELETE
(Lida 3 vezes, 1 visitas hoje)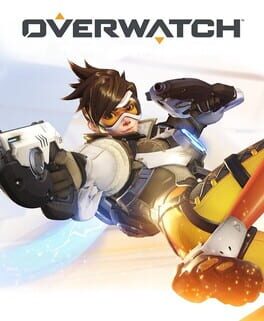 Overwatch
Initial Release Date:
05-25-2016
Genre(s):
Strategy, Role-playing (RPG), Shooter
Publisher:
Square Enix, Blizzard Entertainment
Developer:
Blizzard Entertainment
Avg. Critic Rating:
89.48
Platform(s):
Xbox One, PlayStation 4, PC (Microsoft Windows)
Description
In Overwatch, you control one of several heroes in competitive 6-person team shooting matches. Battle over objectives, take down the other team, and achieve victory. In Overwatch, heroes do battle in diverse locations around the world. From the technological marvel of Numbani to the manufacturing powerhouse of Volskaya, each map has a unique layout and specific win conditions that your team must meet in order to secure victory.
http://g2-esports.pt/overwatch-post/
http://g2-esports.pt/wp-content/uploads/2018/05/fen88hu0vhcf3k3owkxd.jpg
http://g2-esports.pt/wp-content/uploads/2018/05/fen88hu0vhcf3k3owkxd-150x150.jpg
WPGameList Game Post
DO NOT DELETE
g2-eSports
Gaming Generation
eSports
rubenaspereira@gmail.com
Administrator
Multigaming criada em 2004
Gaming Generation eSports